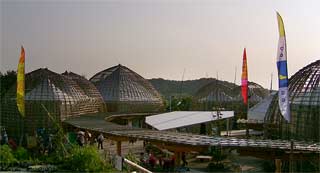 NPOとNGOの活動を紹介する地球市民村を9月25日まで、フラッグで彩っています。
=フラッグ計画にあたって=
一枚の布を風に託すことで自分の小さな世界から解放され、布が自然の織りなす表情と一体化していく。
[
続きを読む
]
---
FLAG ART ~Thoughts in the Wind~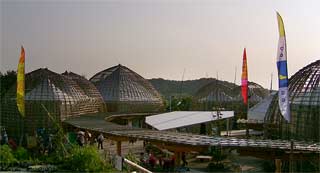 On the news of riots, terrorism and war,we sometimes notice
flags are used as a symbol of conflicting principles.
We feel released from our own small world,
when we let a piece of cloth fly in the wind and unified with nature.
Fluttering flags bathed in sunlight, visualizes the existence of air
and tell us that the air embraces all living things equally.
[
continue
]